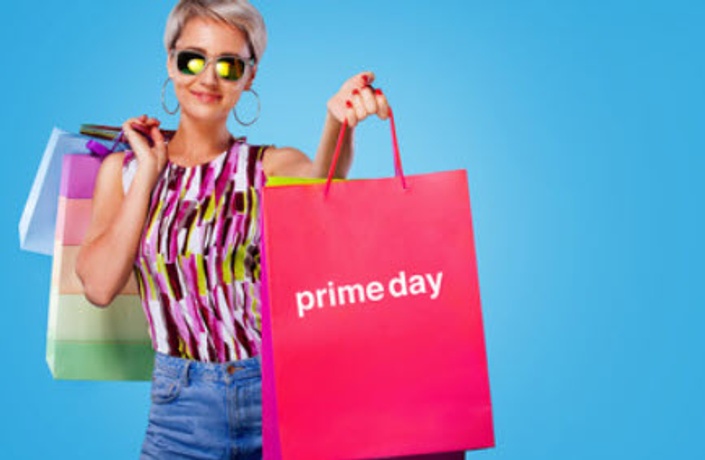 Prime Day Bootcamp
the former Amazonian's 30-day Profit Rocket
Is your Amazon store ready for Prime Day?
Prime Day has grown into the biggest shopping day of the year with Prime Day 2018 even surpassing Cyber Monday and Black Friday!

In fact, Prime Day 2018 saw 89 MILLION visitors to Amazon's website with 100 million products purchased during the sale event. Globally it was the biggest day of sales in Amazon's history, and we expect Amazon Prime Day 2019 to be even bigger!
"What does this mean for me and my Amazon business?"
INCREASED REVENUE! And lots of it...if you follow the methodology we've established that has DOUBLED...even 10X'd!!!...our clients revenue.

Brick and mortar, as well as other online retailers use all kinds of tactics for getting their piece of the pie including, but not limited to, deeply discounted prices and outrageous sales way earlier than you think.
"So, how can I compete?!"
WE WILL SHOW YOU! In our 30-day Profit Rocket bootcamp, we walk you through the simple, step-by-step process we've thoughtfully developed for our clients in order to consistently show up on PAGE ONE for your target keywords, grow profitable sales, take back control of your content and traffic, and run ad campaigns and promotions that will blow your competition outta the water!
You'll learn true and honest EXPERT tips and tricks in the business of selling on Amazon from the team that developed and launched many of Amazon's own very successful brands such as AmazonBasics, Strathwood, Pinzon, and more!
Our goal is to provide you with effective and actionable strategies to help you grow throughout the year, not just during Prime Day and in Q4.
How do I know if this Profit Rocket is for me?
This 30-day MOMENTUM intensive IS FOR YOU if you're struggling with:
Being OVERWHELMED with Amazon and are unsure what step to take next

EFFECTIVE advertising on Amazon without eating all your profits

Understanding Amazon PPC and how to manage ad campaigns with CONFIDENCE and autonomy

Creating QUALITY content that delights your customers

Getting TRAFFIC to your listings that CONVERTS to sales

Gaining product REVIEWS and seller feedback that builds TRUST and brand loyalty

PROTECTING your brand content and profitability from COMPETITORS and hijackers

Engaging with "Seller Support" in a way that gets you the RESULTS you need NOW
Here's what others had to say about their Bootcamp experience:
"I found real listings and examples associated with the lessons to be the most helpful during Q4 Bootcamp. The most surprising thing I learned that I didn't know before is that you can use a comparison table in brand registry in order to promote accessories for products or products in your line, plus all the stuff associated with advertising, and if I have variations for a listing, putting an image in the listing promoting all of the color options." - Hugh M.

"For me, the comprehensive trustworthy information from an Amazon expert was the most helpful during Q4 Bootcamp. The course is filled with resources to assist any Amazon seller in improving their rank and sales- anyone who has struggled with Amazon's advertising programs will benefit from the in-depth strategies Rachel uses with her own clients based on her own experience from the inside as an employee of Amazon for many years. Who else has that kind of experience?!!" - Tracey R.
"The most surprising things I learned that I didn't know before was all the small details of information that most sellers would not know - for example, to control reviews, Amazon provides contact information for customer returns. This is a great way to reach out to that customer before they post a negative review or at the very least find out why the return was made." - Michael A.
"Was just informed by Amazon my account will be reinstated! Can't express what a terrible feeling it is to not have control- however, Rachel's webinar inside her 30-day bootcamp on Suspensions really helped me understand the process and some of the reasons why this happens." - Gretchen G.
What's included in the 30-day Profit Rocket?
Welcome Packet, including Course Syllabus

3 days per week of LIVE* video coaching

with Rachel Johnson Greer (*June 10-July 10, 2019)
All video Replays totaling

30+ HOURS

of LIVE Coaching Calls with Q&A

Free Access to Curated, Closed Facebook Group for customized Support

Downloadable course Handouts, Worksheets, Tutorials, and Guides

Lifetime Access to Bootcamp Materials, including FUTURE updates
Bonus video Replays from Comprehensive group coaching course, "Optimize, Advertise, & Grow"

Free Lifetime Access to Shop Products
Your Instructor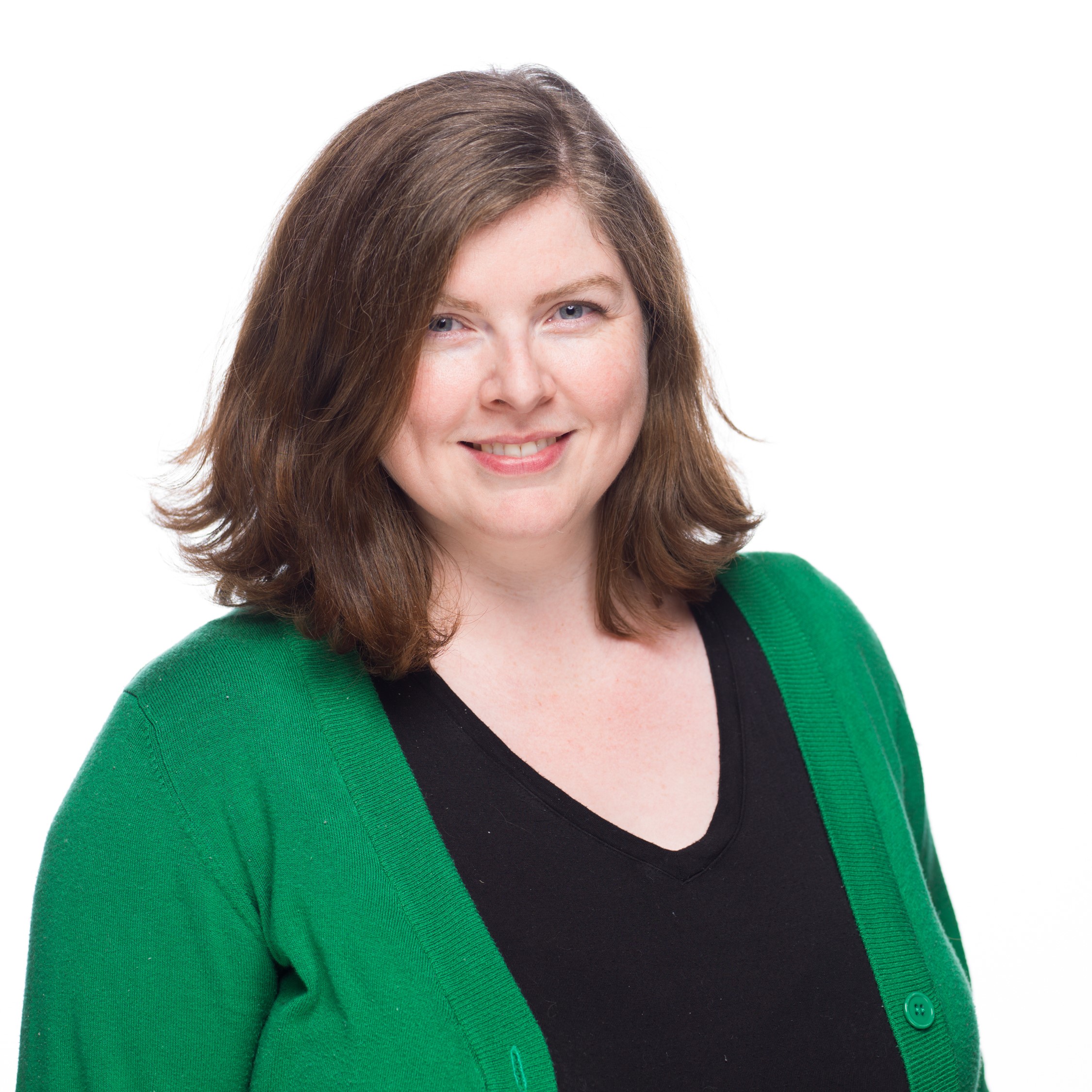 Have you ever been lucky enough to see the light in a student's eyes when they finally master a difficult concept or grasp something they previously couldn't? Hi! I'm Rachel Johnson Greer, and I taught at the secondary and collegiate level before leaving academia for Amazon in 2007. But as they say, you can take the teacher out of the classroom, but you can't take the classroom out of teacher!
Through 8+ years of leading new programs at Amazon, acting as team lead, then as a people and project manager, my depth of experience in Amazon's local and global Retail and Marketplace is unparalleled.
In fact, I now speak around the globe on product safety and compliance, offer product development and Seller account growth training programs based on my (and my team's!) 60+ years of experience, and manage client accounts for strategic growth as founder, Managing Partner, and chief strategist at Cascadia Seller Solutions...where we are passionate about honestly EMPOWERING entrepreneurs to grow their online businesses predictably and consistently!
Frequently Asked Questions
When does the LIVE bootcamp coaching start and finish?
Prime Day bootcamp 2019 begins Monday, June 10th and ends Wednesday, July 10th. We will skip Independence Day (US) on July 4, 2019. For self-guided bootcamp, it starts and ends at your discretion, on your own schedule. You have access to all course materials immediately upon purchase!
How long do I have access to Bootcamp materials?
How does LIFETIME* ACCESS sound? You have access to all Bootcamp materials for as long as the course exists, across any and all devices you own! *Access will be revoked for participants who choose to cancel.
What if I am unhappy with Bootcamp?
We understand that life happens, which is why all Bootcamp participants have the reassurance of "any reason" cancellation and the following refund options: • 100% refund if cancelled within 24 hours of purchase • 50% refund if cancelled within 4 days of purchase • 25% refund if cancelled within 10 days of purchase • No refunds will be given after 10 days from purchase date
A heartfelt message from Rachel:
When I first got into consulting for Amazon sellers, I was simultaneously excited for all of the opportunity that Amazon undoubtedly offers while also being appalled and worried for my clients and potential sellers because of what they were being taught to do on Amazon.
They were being taught tactics that blatantly violated Amazon's policies, encouraging them to sell products that were, in all basic essentials, illegal to sell if the course was followed exactly, and they weren't being taught the basics of how to run a long term, profitable Amazon business.
This was really disturbing to me, as we have always put the accuracy and the quality of the information we provide to clients at the forefront of our business.
Thus, our 5-Day Challenges, Bootcamps, and comprehensive courses are for entrepreneurs who truly care about building a long-term business, the end user of their products, and being honest and ethical in their business dealings.
We aren't about the quick and dirty methods, and we know you aren't either! So, welcome to our momentum intensive Bootcamp; the only marketing and advertising prep resource you'll ever need to build a long-term, sustainable business on (and off!) Amazon year over year.
We're so glad you're here!
Honestly,
Rachel
INVEST IN YOURSELF!
We'd hate to see you miss out on doubling (or even 10X'ing!!!) your revenue on Amazon because you didn't have the right strategy and support in place.
So, what do you say?
Take that crucial step to optimizing, growing, and protecting your Amazon business and JOIN US in time for Prime Day (and beyond)!